Nurturing children through nature, service and meaningful experience!
Join us at our  Open House for the summer season.  Parent and children together can experience various activities of our program, plus a summer craft. Younger children are invited to enjoy the seasonal rhythm and warmth of our Early Childhood, complete with activities our students engage in daily, such as a captivating puppet story, a shared treat and tea, and other hands on aspects of our dynamic, play based, gentle curriculum.  Older students are invited to make a sea glass wind chime, plus try out some of our grades activities.
RSVP required, as limited space is available.  Please email mangrovesarasota@gmail.com to reserve your space.  Please indicate your child's age or grade in your response.  Thank you!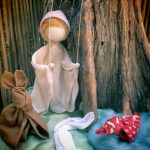 Our faculty will be present, and our classrooms open, each showcasing different aspects of our curriculum, with hands on activities, if you are interested in discovering how your child can benefit from our unique developmental approach: education for the head, heart, and hands.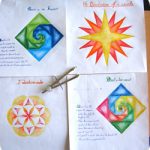 Our course offerings are from newborn and up, including our drop off homeschool enrichment program, through grade 7 in 18-19.
We hope to see you there!